Graenicher Vigneron Encaveur

Based on an initial proposal around the spatial layout and the idea of the Stamtisch. My proposal was focused on strengthening the brand concept and to give the guests a 'Wine Experience' where torytelling and Branding elements from the wine production are used to enhance the story of the vinyard and the Graenicher/Domain De Penloup brand and history.

These added elements are ment as both tools for enhancing the story of what makes the wine and vinyard unique, different, etc. as well as setting the mood for the guests wine tasting experience.
The use of the wolf image gives the guests a discussion topic and the story of the last wild wolf is both a symbol of the Domaine De Penloup which is also the area which across generations has been part of the Graenicher Wine story.


The burned wooden wall is a japanese technique known as Shou Sugi Ban Which is similar to the technique of toasting wine barrels. An element from the wine production that gives wine from barrels their own unique taste.

The burning gives a unique wall material that changes appearence depending on how the light hits it and will add
warmth and cozyness to the room.
The blackboard is intended for information regarding the wine production. This could be information about how many bottles of different wines were produced this year, how many kilos of the different grapes were harvested, harvest dates etc. and additional information about the wines the guests will taste.
All elements that will give the customers a closer relationship with the production of the wine and the wine process.
All design elements have been choosen to be able to be build by the owner himself. And the furniture and fixtures have been choosen based on a very reasonable budget.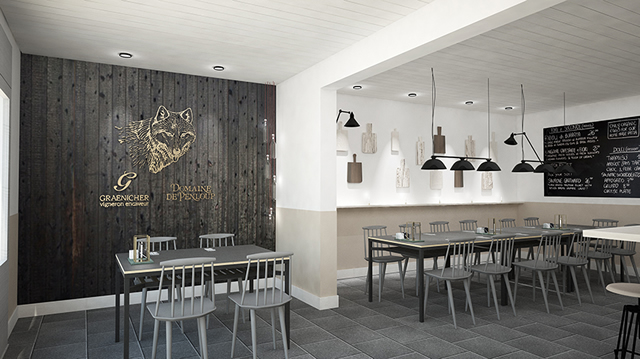 Wiew of Japanese Shou Sugi Ban inspired wall - similar to the toasting of wine barrels
Rendering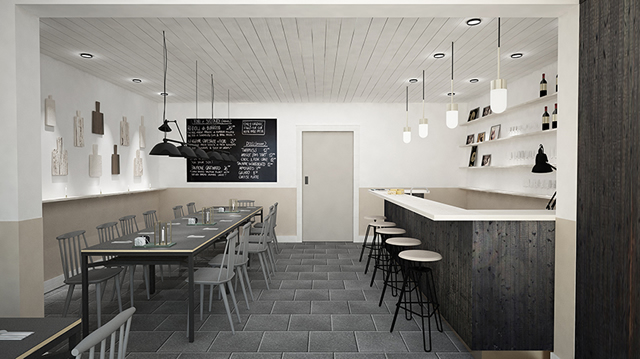 View of the bar area
Rendering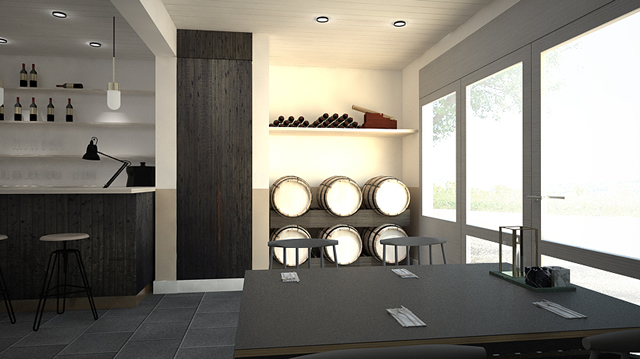 View of the bar secret liquor cabinet wine barrels
Rendering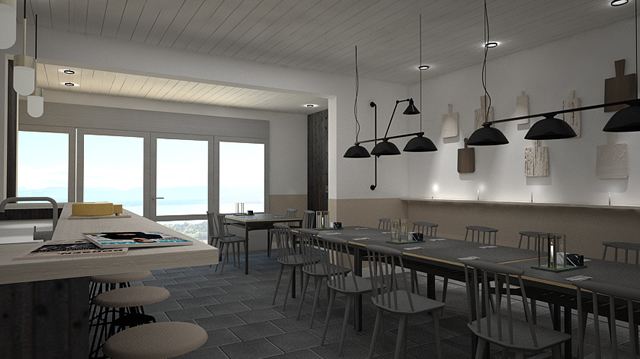 View from the bar area
Rendering

Wine production at the winery
Photos